CELEBRATING 12 YEARS OF FEAR!
Known as the best haunt in the Carolinas, Lake Hickory Haunts is a one of a kind haunted theme park; featuring a large body of water, surrounded by 12 unique haunted attractions. Throughout these attractions, guests experience awe-inspiring immersive environments, multi-dimensional special FX, and breathtaking scares. Since 2012, Lake Hickory Haunts and its team of experts have continuously innovated and improved its experience, delivering never before seen experiences to North Carolina haunt-goers and fans from around the country. Now, during its 11th season of operation, Lake Hickory Haunts is expanding and improving its operations, facilities, and attractions more than EVER BEFORE! Celebrate 11 Years of Fear with us at Lake Hickory Haunts 2022, featuring so many improvements and additions that you will not believe it until you see it yourself! If you're a fan of Lake Hickory Haunts, haunted attractions, thrilling experiences, and/or entertainment.
THE ATTRACTIONS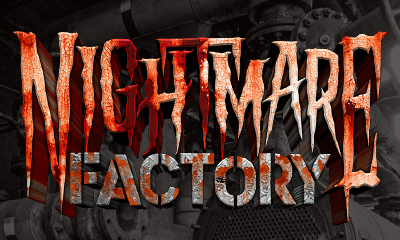 Dr. Death & his evil nurses have created a serum called nr2. The fluid took the most terrifying experiences from victims & combined them into a physical slime. You will be showered by nr2 upon entry. The fast acting liquid turns fear into reality. No safe word, No escape. Horrifying hallucinations await in the Nightmare Factory.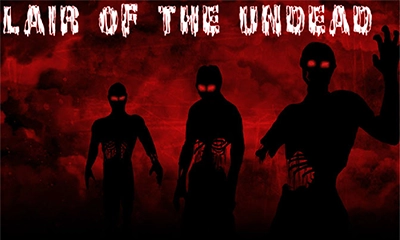 Undead souls wander endlessly in despair. They will do anything to come back to life and escape the nightmarish realm of blackness that is their eternity. You are the last chance for these evil spirits to come back to life! Will you make it through alive or become trapped in the lair of the undead?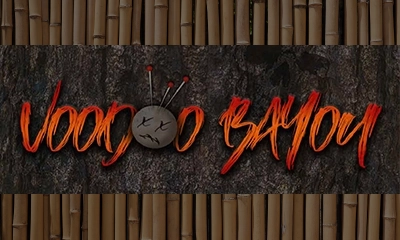 A tribe of Voodoo Witch doctors lives in the treetops on the bayou. Among them, you may encounter the infamous Papa Legba and Marie Laveau! Be cautious – The power of their witchcraft and sorcery is not to be reckoned or bartered with! Sometimes it's impossible not to give in to their tempting smiles and deceitful tricks. Don't make the mistake of trusting a witch doctor when you encounter Voodoo on the Bayou at Lake Hickory Haunts!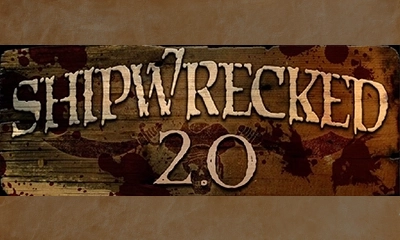 On a dark and stormy night many years ago, a crew of pirates were sailing near the shores of Lake Hickory Haunts. As the pirates approached the shore, the storm intensified, until suddenly, a massive Kraken erupted out of the water, devouring the entire crew of pirates, and demolishing their ship! Afterward, the storm ceased, and the waters were calm. Until one night, many months later, a massive cyclone formed in the water! Suddenly, a ghastly pirate ship sailed out of the cyclone, full of the same crew of pirates… except now, they were soulless, ghostly versions of their former selves.
Now, this crew of vicious and undead pirates has laid claim to a part of Lake Hickory Haunts. Out for vengeance, they will destroy, loot, and lay claim to anything or anyone they see! Beware, these pirates are not to be bartered with! Can you survive Shipwrecked 2.0, or will you be made to walk the plank and suffer an eternity of pain?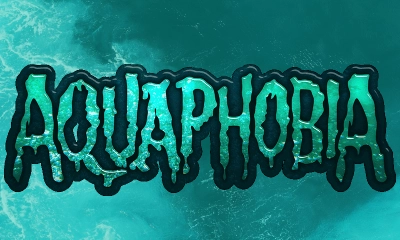 In 1931, not long after Lake Hickory was created, a fishing village located along the banks of Lake Hickory was prosperous. Too prosperous, in fact. While the village grew more successful and productive in their fishing efforts, the lakes ecosystem and its water-life diminished. Obsessed with wealth, the fishermen of the village caught, sold, and consumed more and more fish, while dumping more and more waste into the water. Until one day, the tide was turned…
Furious with the gluttonous villagers, a water demon known as Vodyanoi had his revenge. Vodyanoi destroyed the village dam, causing the city to flood and eventually sinking into the depths of water. During the flood, the malevolent demon dragged many villagers down to his underwater dwelling to serve him as slaves.
Now, 89 years later, the village has risen from the depths. It is said that the village and surrounding water is the most demonically possessed location on Earth. Rumor has it that the city is plagued with death, famine, and unexplained water disasters. Surrounding the sunken village, you may encounter seductive sirens, monstrous sea creatures, possessed fisherman, floods, and worst of all… Vodyanoi.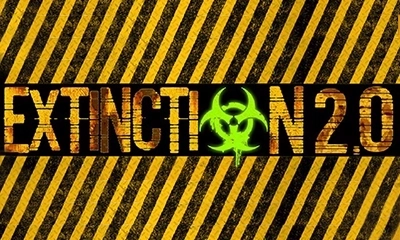 A powerful and superior alien hybrid has risen from the unknown abyss below Lake Hickory! Its name is Kluath. Its goal: World domination by means of genocide of the human race! The beast is conducting monstorous experiments in its sea laboratory, using humans, sea creatures, and other monstrosities to form a mutated army destined to destroy mankind. Kluath's power can not be stopped! Become a part of Kluath's killing machine, or face extinction!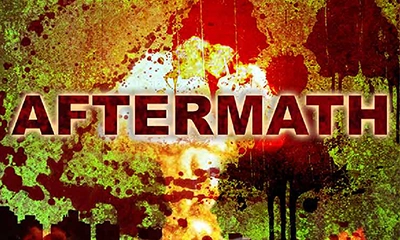 Those who survive Extinction must inhabit the city of Aftermath, a post-apocalyptic city with a giant territorial wall surrounding it. Using busses, cars, metal, and anything else they can get their hands on; survivalists have built a small city surrounded by walls to protect themselves from outside threats. Aftermath is populated by those who have survived Extinction. Tread lightly! The inhabitants of Aftermath are extremely aggressive and defensive. In a world of limited resources, these survivalists will do whatever it takes to survive! Anything and anyone that doesn't live within their walls are a threat to their survival. Using guns, man-made weapons, and tools; these once civilized humans are now a force to be reckoned with!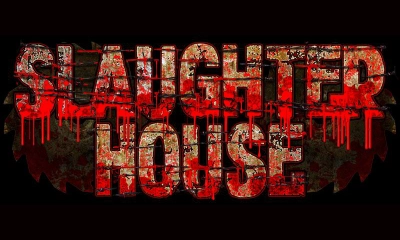 Standing beyond the banks of Lake Hickory is a slaughterhouse, which was ONCE abandoned. In the early 1900's, this slaughterhouse was utilized mostly for cattle and some chicken. Unfortunately, the slaughterhouse was closed and condemned due to modern corporations taking over the industry. However, in 2017 the slaughterhouse has reopened its chutes… With new intentions. The most brutal, horrendous, and cynical cannibals have taken shelter in the Slaughterhouse. With a monstrous madman named Leatherface on the loose, along with many other horrors; The Slaughterhouse is a sick and demented place that no human should see. The Slaughterhouse "family" possesses endless tools and torture devices they will use to kill captured humans. If you ever find yourself close enough to see the Lake Hickory Slaughterhouse… RUN!!!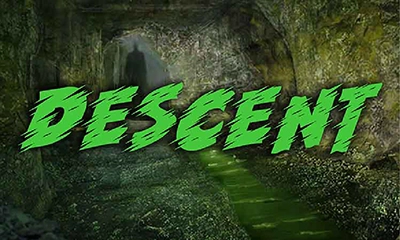 Hidden behind a filthy sewer, an underground cave contains many secrets, treasures, and horrors! Within Descent, victims encounter awe-inspiring water caverns, rock formation caves, darkness, and much more. As you descend into Descent, you will quickly realize you're making your way into a legitimate *underground* cave system. Soon after, you realize that the horrid sewer was in front of the cave system for a reason; To hide the cave systems from human contact! Upon first sight, the caverns and caves are wondrously beautiful to gaze upon. However, further exploration reveals that the horrors and predators lurking throughout the depths of Descent are far worse! Prepare to explore the depths of the beautifully treacherous cave systems within Descent! If you see any creatures lurking throughout the caverns, stay silent and get away! Oh, and if there are any cave collapses… Descent will be your grave.
Descent is truly an underground attraction. When used, the words "cave" and "underground" should be interpreted literally. If you have a legitimate unmanageable phobia of being underground or of cave systems, please see a Lake Hickory Haunts customer management representative so we may assist you in bypassing this attraction.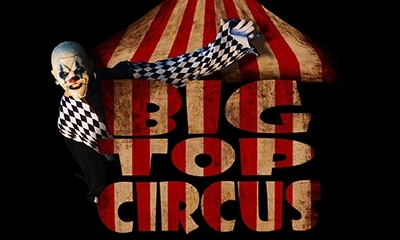 Boss's Big Top Circus is BACK and BIGGER than EVER! Boss the Clown has one goal, to transform all humans into clowns; so he and his evil clown army can take over the world by any means necessary! Let's just say, Boss doesn't like humans very much. This year, Boss and his clown army have been hard at work, creating brand new and mesmerizing experiences, in order to lure humans into his top secret laboratory!
The ALL-NEW Freak Show and ALL-NEW FunHouse of sweets & treats may be tempting, but watch out… Boss has hidden tricks up his sleeves and around every corner! Whatever you do… DO NOT enter his TOP SECRET Laboratory. If you do find yourself in Boss's Laboratory, you must make a choice; Either be turned into a clown or die! Our suggestion, give up! Boss is no bozo, and him and his clowns don't clown around (well, maybe sometimes). Either way, Boss is a force NOT to be reckoned with. It's all fun and games until you're turned into a clown, or is that when the fun and games begin? We recommend not finding out for yourself. Beware of Boss the Clown's top secret Laboratory!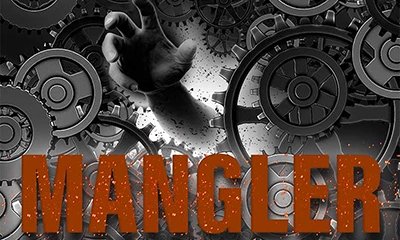 The "grand finale" of nightmares! The Mangler is a death machine with one purpose: To mutilate and destroy all who enter. If you're lucky enough to survive the rest of Lake Hickory Haunts, the Mangler will be waiting… and the Mangler never fails.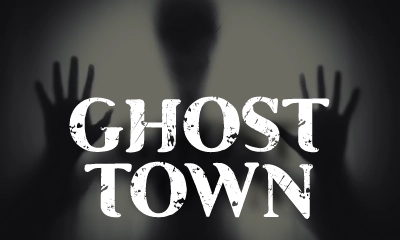 In the hollows of Lake Hickory Haunts, an "abandoned" town awaits. Over a century ago, this town was booming and filled with crime and anarchy, much like the wild western towns of the 1800's. Now, it's a Ghost Town. Over 100 years later, the Town is once again alive! Filled with ghastly, restless, and displeased spirits, the Ghost Town is more alive than it may look. As you make your way through the Ghost Town, beware… and respect the dead… Or else!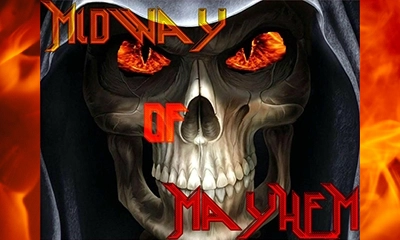 During your wait to enter the main attractions at Lake Hickory Haunts, feel free to explore and enjoy our Midway experience! Our midway(s) are designed to keep you entertained during your wait! Lake Hickory Haunts now features two midways with tons of entertainment, including:
Live Dj's
Concessions
Buried Alive! (Coffin simulators)
4D Asylum Experience
Relic Escape Room
Axe Throwing (18+ with close toed shoes)
Dracula's Dizzy Darts
Monster Mash
Live monsters & villains
Fright-Stage
Photo-Ops
Fire Pits
VIP Lounge
and more!